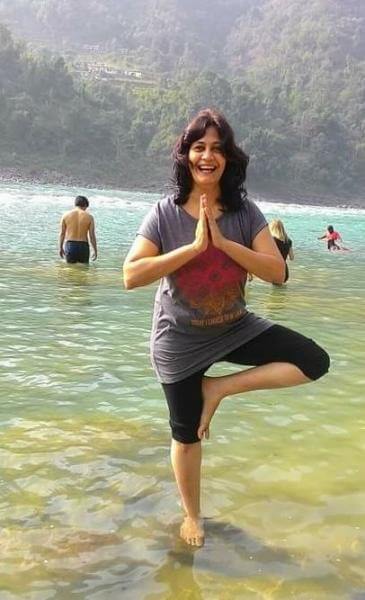 Sangita Porwal, the Principal Yoga trainer, hails from a socially reputed and cultured family. She is post graduate in management. Having professionally worked as consultant in Mumbai and now settled in Nashik for good. An audacious public speaker, personality development trainer and a reputed wellness expert, she has been practicing and training scores of people in yoga since over ten years. Herself having had advance training in yoga at highly reputed institutes in Lonavala, Mumbai and then at Rishikesh. She is also registered with Yoga Alliance, USA and Ministry of AYUSH, Govt. of India (Ministry of Ayurveda Yoga Unani Siddha and homeopathy)
She is also a certified pranic healer and undertakes therapeutic healing sessions.
Having meritoriously excelled in yoga teachers training programme she leaves her students highly satisfied, enthused and waiting for more. She not only takes yoga training at her class but also periodically conducts yoga retreats. She also designs and conducts courses for other retreats, institutes and corporate bodies at their locations.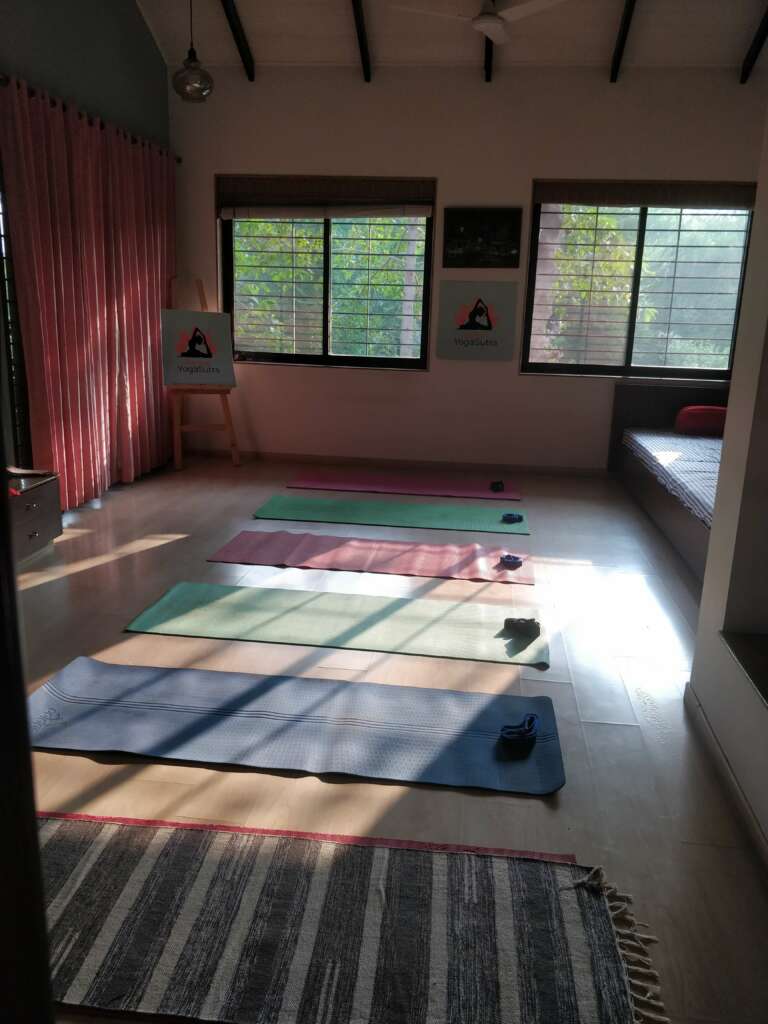 Sangita's Yogasutra, the yoga studio is located in Nashik in a quiet, calm and serene locality with abundant nature around. Nashik, the Rishikesh of western India is one of the revered and spiritual ancient temple city located at the banks of river Godavari. It is of historical importance being cradle of two great Indian Epics, the Ramayana and the Mahabharat. It is also location of one of the twelve Mahakumbh melas of India. The city enjoys very pleasant cool climate almost throughout the year. This provides an ideal setting for yoga learning.
The studio provides mats, water, changing rooms. Dress comfortably. If you have any medical history, do inform the instructor.